Quick Visual Reminders
Practice sketching these visual-reminders (flash-cards). Prepare yourself to recreate each of these images from memory. When tests permit, draw these on the scratch paper provided before even starting with the first question!
---
Metric System Units of Measure
Wikipedia Image (SI, Metric System Measures)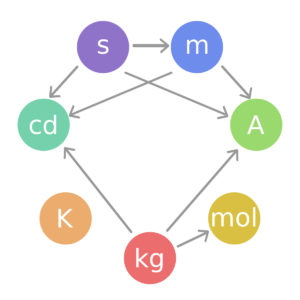 ---
Newton's Laws of Motion
Objects at rest stay at rest; Objects in motion remain in motion … unless acted upon by an outside force.
Force equals mass multiplied by acceleration. (F=m*a)
For every action there is an equal and opposite reaction.
Fo
Image: Copyright 2012 Philip J. O'Keefe, PE
---
Three ways to transfer heat: radiation, conduction, and convection.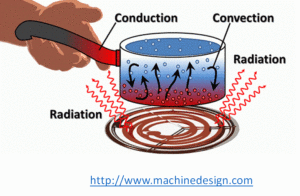 Physical Science – FINAL exam 1st semester
---